What's in the eBook?
This comprehensive guide was created not only for teaching potential darts players the basic principles of the game, but it also designed to introduce new and intermittent darts players alike to 35 different types of darts games, the rules for each game and the scoring patterns. "35 ways to play" will help anyone get to know the joy of playing darts.
Most popular games
Cricket, x01, Around the Clock and many more darts games.
General rules
Find out how to correctly mount the dartboard on the wall.
Color illustrations
Which part of the dartboard will be used for any particular game.
Scoreboard templates
Learn how to keep the score in every darts game you wish to play.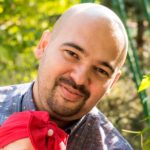 Cristian Ignat
Without mincing words, I will say it time and again – Darts rule. I have written this book with the true darts lovers in mind and this is my little contribution to the darts phenomenon. This book contains exciting details on discovering new ways to play darts. Yes, there are several different ways to play darts and you will find out all of them by reading this book.
Quick preview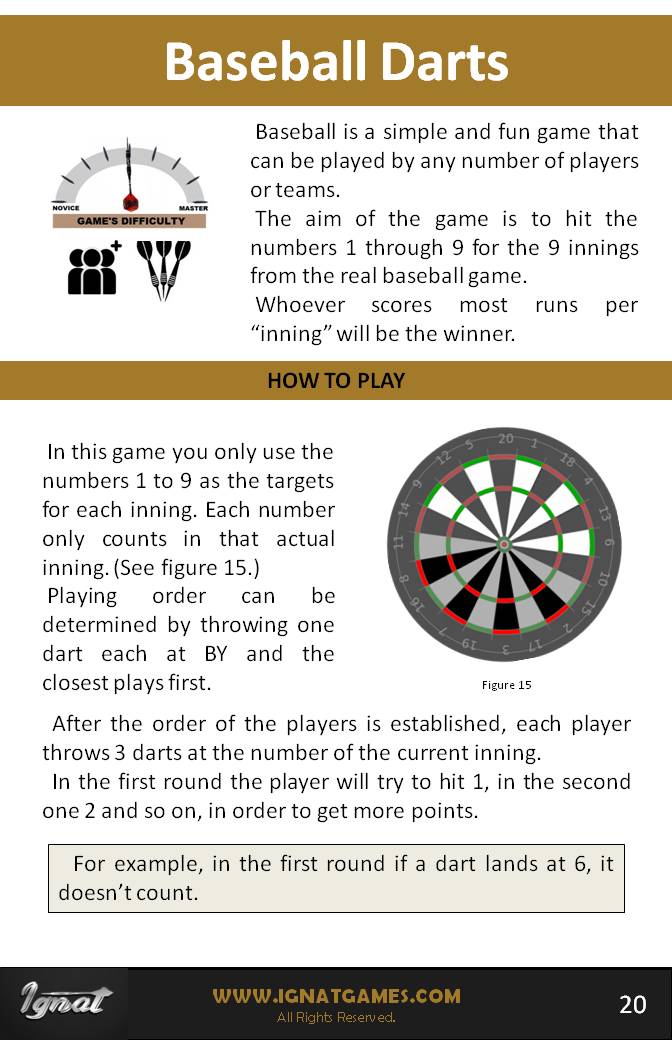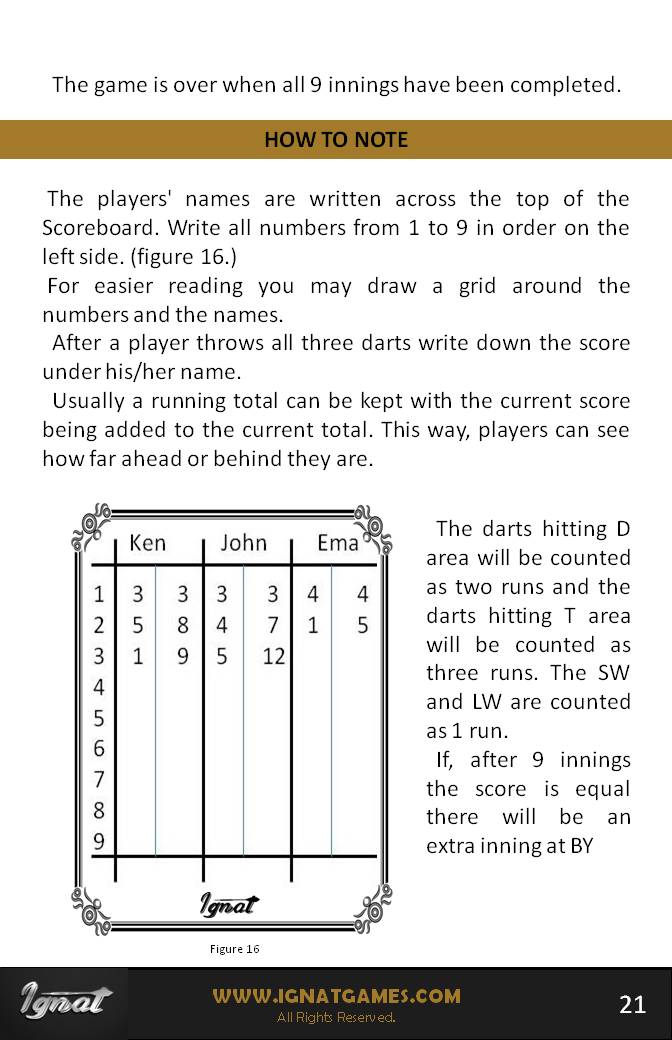 What readers said about this eBook
Awesome book for a beginner like myself. It helps develop your skills and get better at this waaay faster​
Adrian B.
​Interesting book about DART. I wish I had this book earlier.
Lucian
​This is a really helpful guide for both casual and experienced players.
Daniel I.